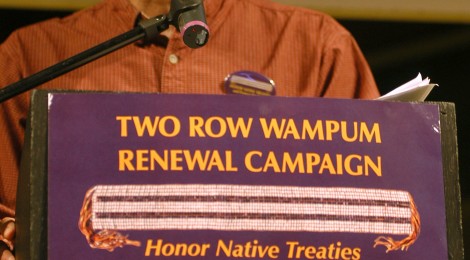 The faculty and staff of the Vasudha Living & Learning Community at Rensselaer are proud to announce the inaugural Vasudha Speaker in Residence Series. The Vasudha Speaker in Residence Series brings experts from around the Northeast to the Rensselaer campus to talk with students about the grand challenges of the 21st century.  Instead of a formal lecture, the Speaker in Residence will facilitate a guided conversation with students over dinner.  Each speaker brings a unique perspective and approach to tackle today's major social and environmental problems.  Students are encouraged to attend these important conversations in an effort to cultivate both knowledge and perspective about the grand challenges of the 21st century.
There will be a new speaker every month, starting in January. This semester's line up covers environmental justice, broadly defined. Every dinner takes place from 4:30-6:30PM in Nason 130. Check out the Vasudha Community Calendar for more information:
January 27:
Hannah Dobbz is a writer, editor, filmmaker, and former squatter. From 2004 to 2007, she filmed a documentary about squatters in the San Francisco East Bay called Shelter: A Squatumentary. She has toured extensively with the film as well as her book, lecturing at conferences, universities, and community spaces across the country. Hannah is a founding board member of the non-profit Land Action.
February 24:
Taleigh Smith organizes for green jobs and climate justice in the Bronx and beyond. Her most recent endeavor is Concrete Green, a worker-owned cooperative to promote urban sustainability and resilience to climate change.  She launched the first Bronx Youth Green Jobs Academy teaching environmental literacy and urban planning at Hostos and Bronx Community College. At the Northwest Bronx Community and Clergy Coalition, she manages Green Jobs Green New York, an innovative energy retrofit program designed to use carbon credits to create jobs.  In April of 2010, she led a delegation of forty-seven environmental justice activists to Cochabamba, Bolivia to participate in the World People's Conference on Climate Change and the Rights of Mother Earth.  In 2012, she was selected as a research fellow on Climate Change and Public Health in Cuba.  A Green Cohort member of the Applied Research Center, she strategizes within national networks to build racial and gender equity in the emerging green economy.    An avid biker, gourmet vegetarian chef and lover of sunsets and moon rises, Taleigh seeks sustainability in personal, community and global practice.
March 19:
Rodney Wiltshire was raised in Troy and learned the value of hard work from his parents and grandparents. After graduating from Troy High School, he earned an engineering degree from Cornell University, and now owns and operates the Empire Solar Store on Brunswick Road. Through Empire Solar, Rodney has created local, green jobs and donated services to various local organizations. Rodney and his wife, Jolene, are raising their two boys just down the road from their store.
Rodney is an adjunct professor at HVCC, where he teaches photovoltaics, and at Skidmore College, where he teaches environmental studies.  He is currently working on a book on solar power for the new green economy.  Prior to starting his own business, Rodney was a software and systems engineer, helping businesses and governments use technology to improve customer service, increase safety, and enhance efficiency.
April 7:
Wendy Gonyea is one of the two Clanmothers for the Beaver Clan of the Onondaga Nation. The mother of four adult children, Wendy writes freelance articles and poetry. She has served on the Haudenosaunee Environmental Task Force and the Haudenosaunee Standing Committee (Repatriation Issues). Wendy is a former teacher-counselor at the Onondaga Nation School, edited the Onondaga Nation News for six years and worked for a time as an editorial assistant at the Syracuse Newspapers.
Andy Mager has been active in movements for peace, social justice and environmental protection for over 30 years as an organizer, trainer, activist, writer and speaker. Andy began working with people at the Onondaga Nation in 1982 and is a cofounder of Neighbors of the Onondaga Nation. Andy coordinated the development and implementation of the highly-acclaimed year-long educational series "Onondaga Land Rights and Our Common Future" which was carried out in 2006 and again in 2010. Andy serves as the project coordinator for the Two Row Wampum Renewal Campaign.
All speakers brought to the RPI campus for Vasudha are made possible by the Vollmer Fries Lecture Series fund.