Administrative Staff:
Dr. Michael Mascarenhas
Dr. Mascarenhas is the Director of the Vasudha Living & Learning Community. He is an Associate Professor in Rensselaer's Science and Technology Studies Department. He is a sociologist with scholarly interests in the fields of Post-colonial and Development Studies, Environmental Justice and Racism, and Science and Technology Studies.  His research examines the political, social, and environmental tensions and controversies surrounding recent transnational changes in the governance of water regimes.  His first book, Where the Waters Divide. Neoliberalism, White Privilege, and Environmental Racism in Canada  was published in 2012 by Lexington Books.   In over a dozen publications, he has written on water, wolves, seed-saving, standards, supermarkets, family farms, and forests.
mascam@rpi.edu
http://www.sts.rpi.edu/~mascam/
Natalie Yap, Vasudha RA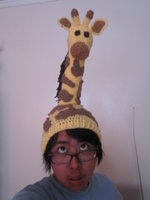 When Natalie isn't trying to save the world with some crazy invention, reading for all her Humanities classes at a technical school, attempting to write her undergraduate thesis, in a meeting, checking for fire hazards, or baking cookies at 2AM, she will be found sleeping in some chair in the RPI Student Union. Natalie enjoys volunteering around Troy, NY at some of the wonderful amazing community-run places Troy has to offer, such as the Sanctuary for Independent Media, the Oakwod Soul Cafe,and Capital Roots' Community Garden . She is interested in learning about implementing regenerative projects around the places she lives in, and loves yummy food.
yapn@rpi.edu
Lee Nelson, Vasudha TLA
Lee Nelson is the 2016 Fall Teaching and Learning Assistant who joins us from the Science and Technology Studies Graduate Program. He has been trained in and holds degrees in Philosophy, the History of Science and Technology, and Science and Technology Studies.
nelsol3@rpi.edu