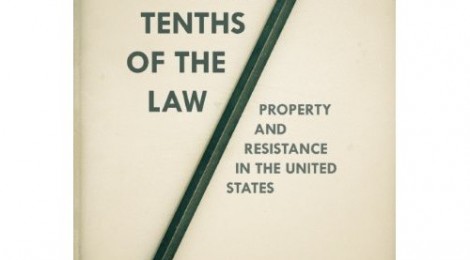 This Monday, come have dinner with Hannah Dobbz, author and film maker, to talk about alternative sustainable housing,  activism surrounding homelessness, and the strange and complicated history of housing ownership in North America.
Dinner is Monday, January 27th at 4:30PM in Nason Rm. 130
On Tuesday evening, Hannah will be screening her documentary Shelter at 51 3rd Street in downtown Troy. A $1-5 donation for the space would be greatly appreciated but is not required.
Hannah Dobbz is a writer, editor, filmmaker, and former squatter. From 2004 to 2007, she filmed a documentary about squatters in the San Francisco East Bay called Shelter: A Squatumentary. She has toured extensively with the film as well as her book, lecturing at conferences, universities, and community spaces across the country. Hannah is a founding board member of the non-profit Land Action.
Reviews for her book Nine-Tenths of the Law: Property and Resistance in the United States:
"Considering how many people all over the world have been involved in squatting vacant properties, it is amazing to me that there are so few good books on the subject. Hannah Dobbz's book is a welcome addition." —Seth Tobocman, War in the Neighborhood and Understanding the Crash
"Millions of foreclosed homes and abandoned buildings on one hand; millions of Americans desperate for decent shelter on the other. Hannah Dobbz makes the necessary addition of resources and needs in a book that is both a brilliant history of squatting in the USA and a template for the next stage of the Occupy movement." —Mike Davis, Planet of Slums and Dead Cities